E-Case report
Traumatic fracture T12

Dr. med. José Luis Pérez González


Clinical Case – Traumatic fracture T12 in a patient with Parkinson´s disease
Dr. med. José Luis Pérez González Orthopaedic Trauma Surgeon
Hospital Clínico San Carlos
Madrid, Spain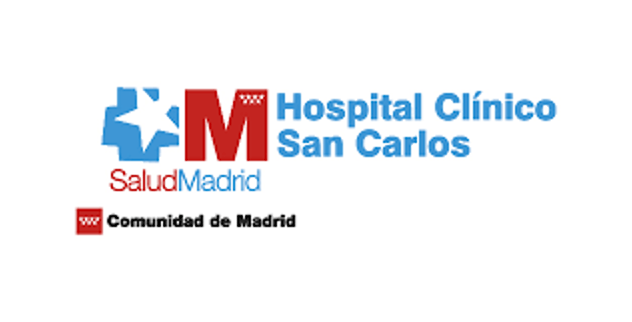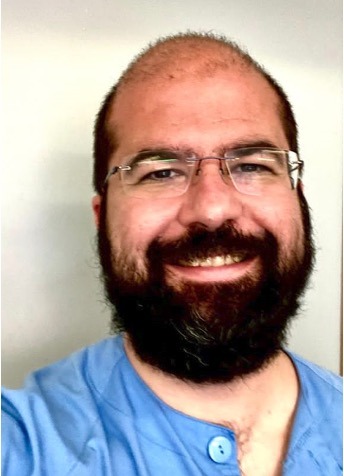 Patient Information
73-year-old male patient suffering from Parkinson's disease arrived in the emergency room due to a fall accident, and was diagnosed with a fractured vertebra in T12 level.
Medical History:
Parkinson's disease since 2013
Ankylosing spondylitis
No allergic drug reactions
Cardiovascular risk factors:
Arterial hypertension
Diabetes Mellitus TYPE II
Dyslipidemia & Hypercholesterolemia
Depression
Regular medication:
Metformin, Telmisartan, Cyanocobalamin, Levodopa/Carbidopa, Emuliquen.
When required:
Xadago, Memantine, Paracetamol, Oprymea (Pramipexole)
Baseline situation: Limitations in the activities of daily living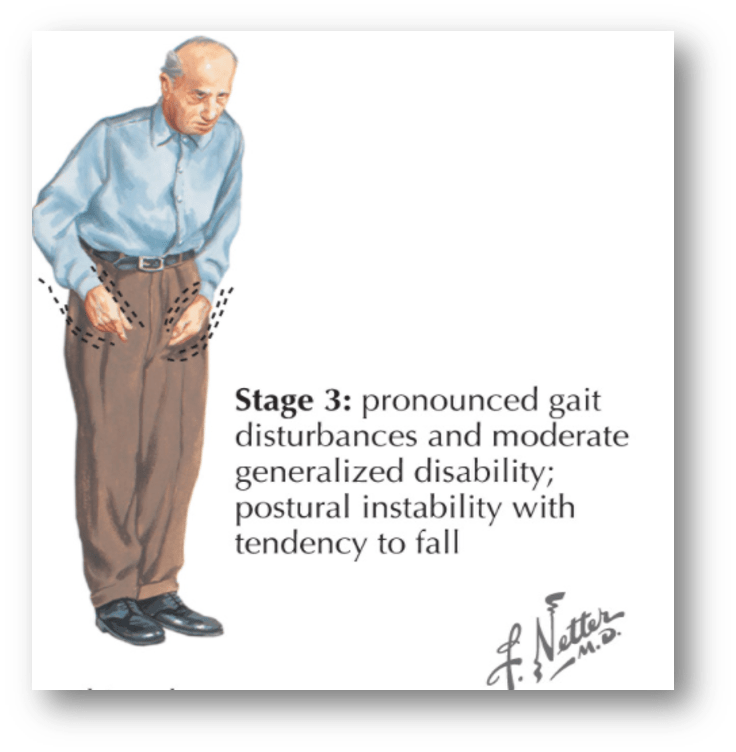 Physical examination performed in the emergency room is showing:
Emotional instability
Conscious, oriented in person & space, but disoriented in time.
Hypofluent language, sometimes incomprehensible, obeys simple commands, does not obey complex commands.
Increased muscle-tone in the left hemibody, without rigidity
No intermittent stiffness
Globally preserved sensitivity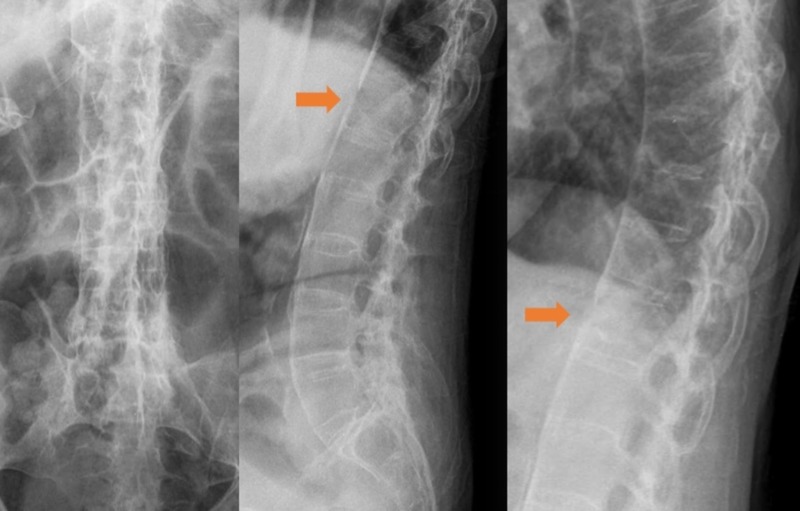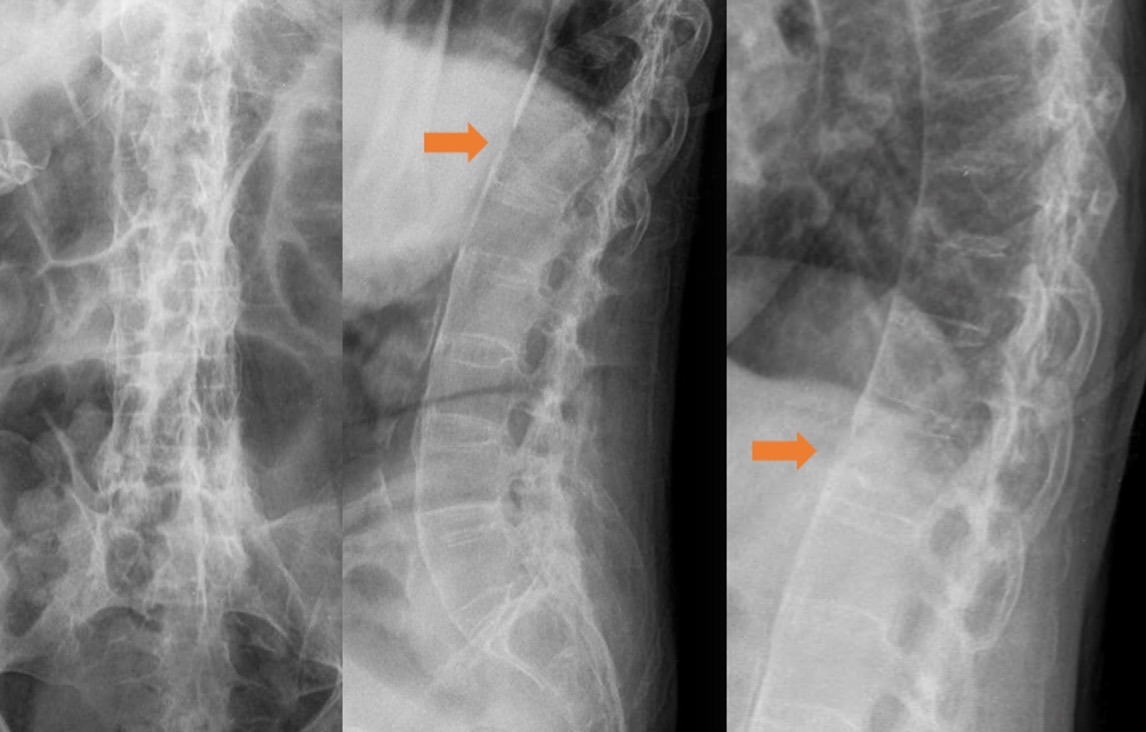 Pre OP radiographs frontal & sagittal views



Pre OP CTscans sagittal, frontal & axial views confirming T12 fracture






Surgical planning
After a preoperative evaluation, that confirmed no contraindicaton for surgery,the patient signed an informed consent and the surgical procedure was planned.
Neurophysiological monitoring and antibiotic prophylaxis according to protocol,and an intervention under general anesthesia was planned.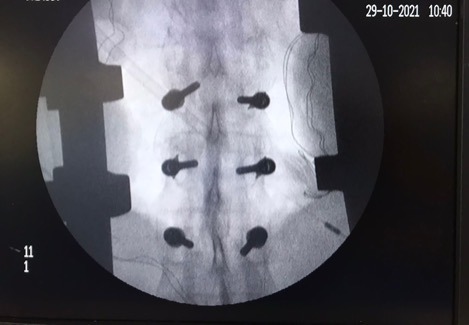 Neo Pedicle markers placed
Neo pedicle screw insertion



Surgical Procedure
Surgical planning indicating the need of using a long posterior construction to achieve good stability.
An open arthrodesis, T9-L3 posterior instrumentation was performed using a midline posterior approach.
Neo Pedicle Screw System™
6 x Ø6.0 x 45mm in T9-T11
6 x Ø7.0 x 45mm in L1-L3
2 x 200 mm titanium rods



A posterior arthrodesis was performed decorticating spinous processes, laminae, and transverse processes with a highspeed motor burr. Autologous bone and DBM were used to promote fusion in the decorticated areas.
Drainage was placed.
Closure of the surgical wound, layer by layer.
Satisfactory final control.
Intraoperative monitoring in which no significant variations were observed in the assessable neurophysiological parameters – PESS, PEM and free EMG – at the end of the surgical intervention.
No intraoperative incidents.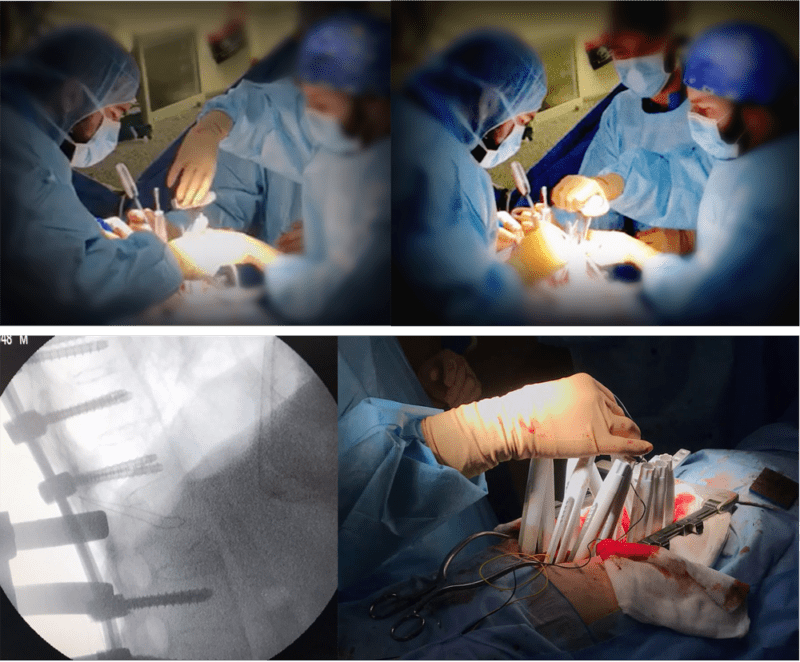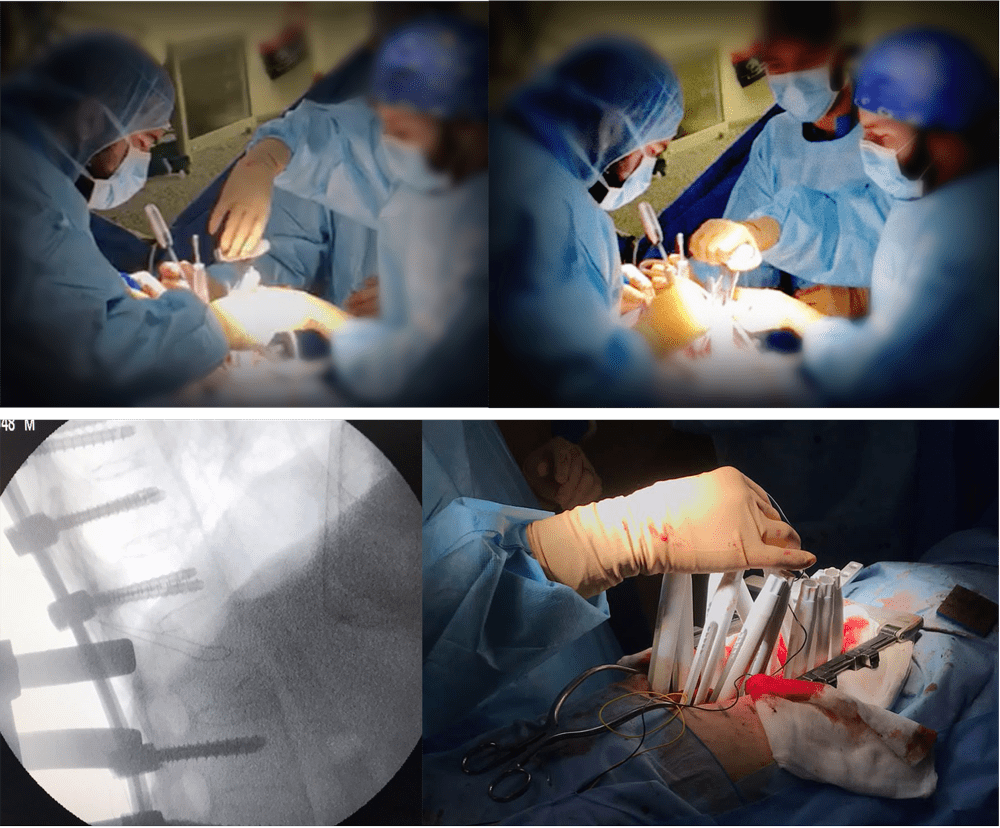 Post OP radiographs, sagittal & frontal views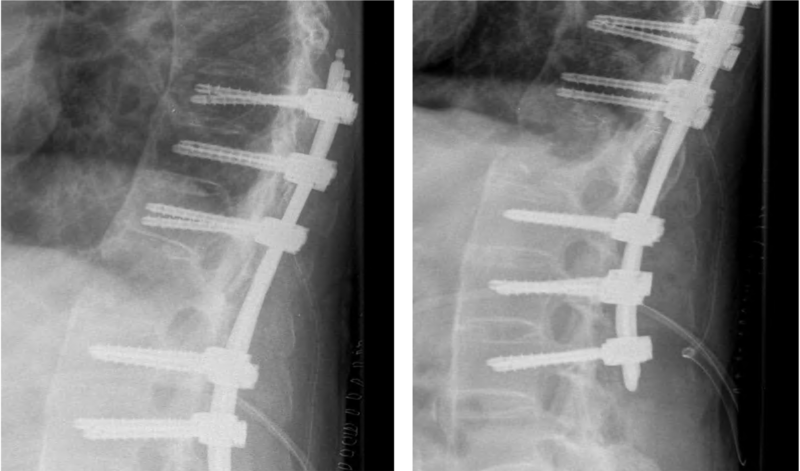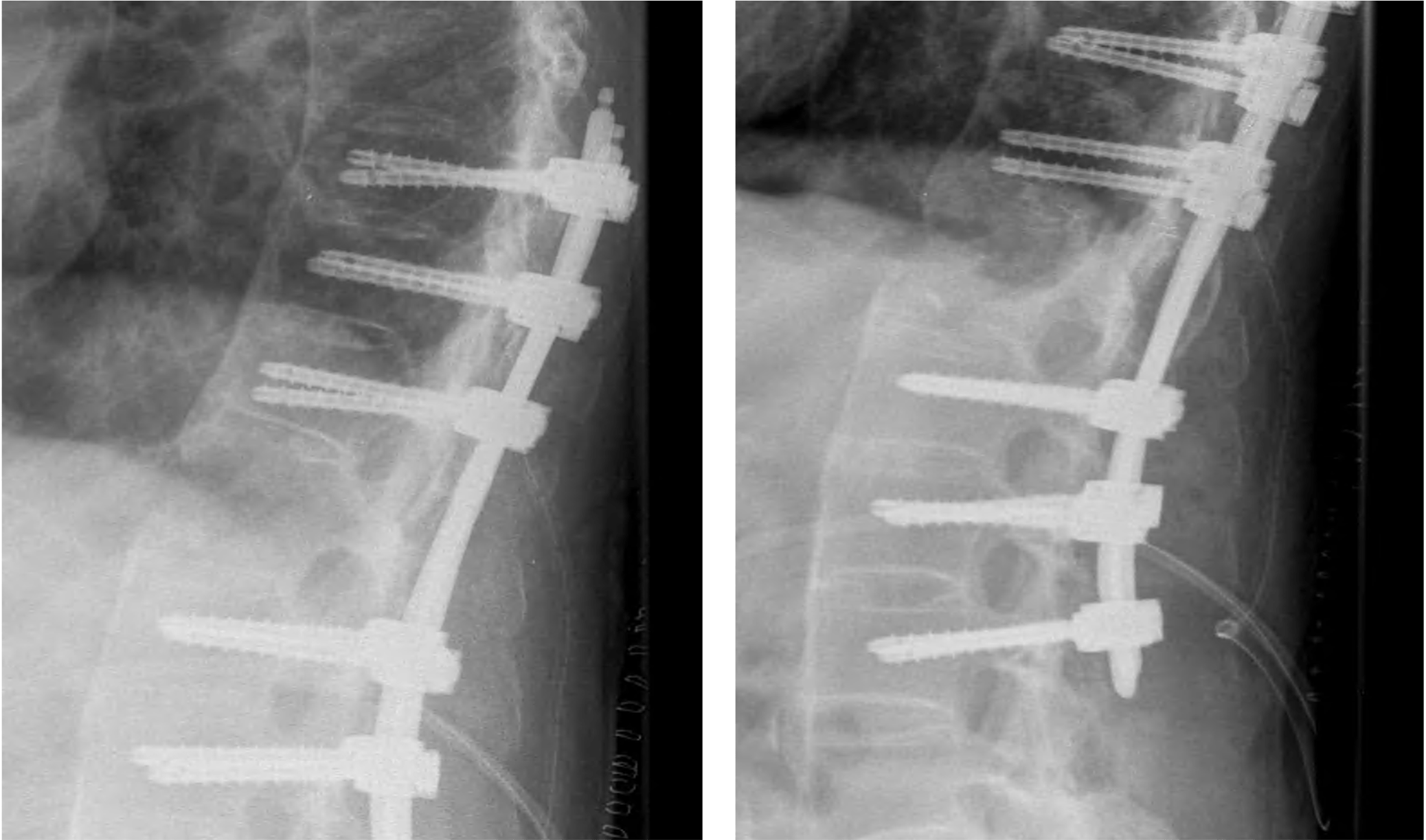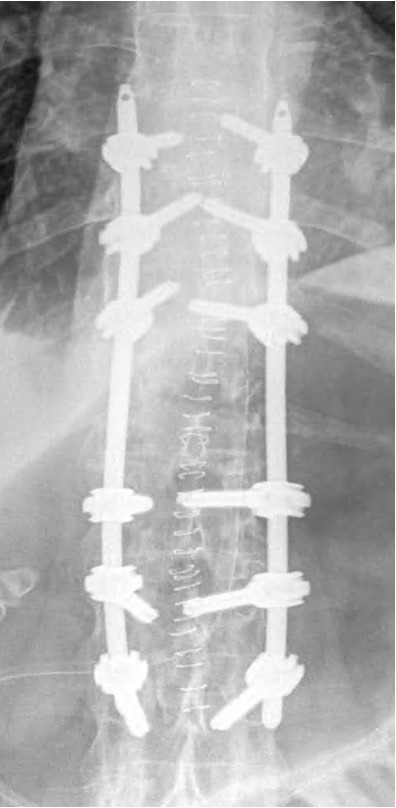 The patient remained in the ICU for 24 hours and was discharged to the ward where he was monitored by the internal medicine and rehabilitation teams.
During the hospitalisation he did not suffer any medical complications and began the process re-learning to walk again supervised by physiotherapists.
He was discharged 6 days postoperatively to an intermediate care home.


Published with the approval of
Dr. med. José Luis Pérez González