E-Case report
Traumatic Fractures L3, L4, L5 + Os Sacrum
Posterior fixation L2 – IliumMichael Nienhaus, MD
David Schramm, MD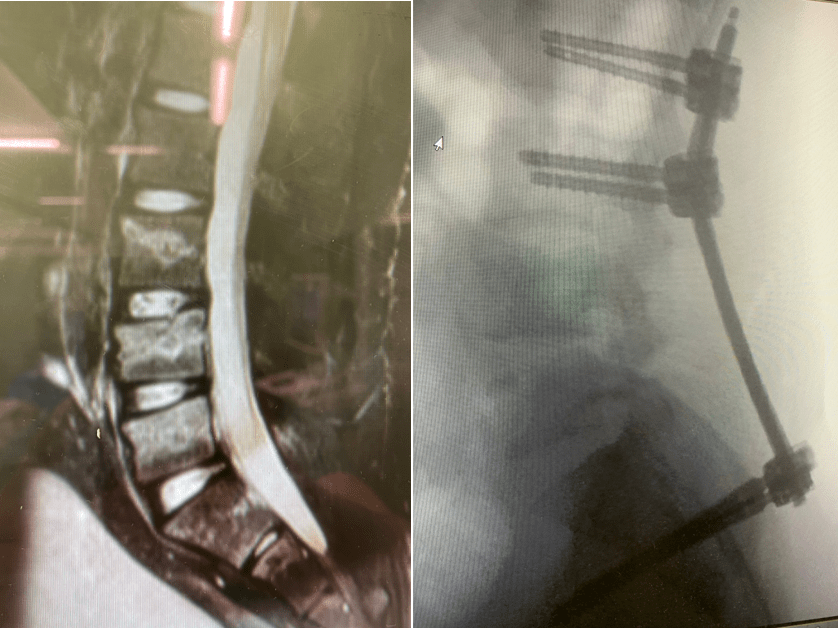 Clinical Case – Traumatic Fractures L3, L4, L5 + Os Sacrum
Posterior fixation L2 – Ilium
Neo ADVISE™
Orthopaedic – Trauma Surgeons
Helios HSK Wiesbaden
Wiesbaden, Germany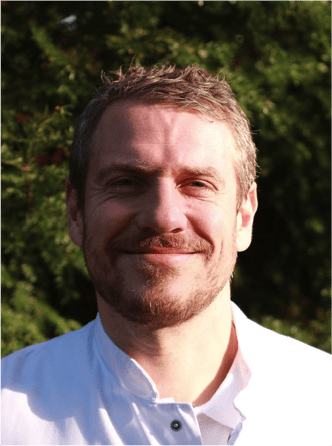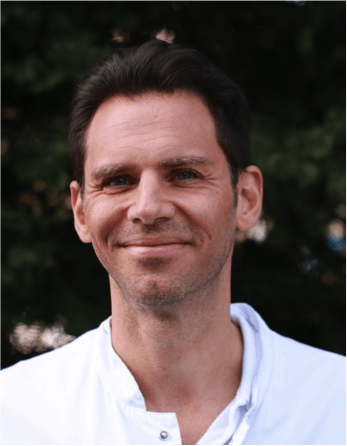 Patient Information
Young male patient, 18 years old, suffered multiple fractures in the lumbar area L3, L4, L5, and Os Sacrum.
Bone quality is very good.
Planned Surgery:
Posterior fixation L2 – Ilium
Percutaneous MIS surgery
Fracture stabilization
Neo ADVISE™ fixation module to be used for optimal rod contouring




Pre OP MRI confirming fresh fractures in L3, L4 and L5.
CT of sacrum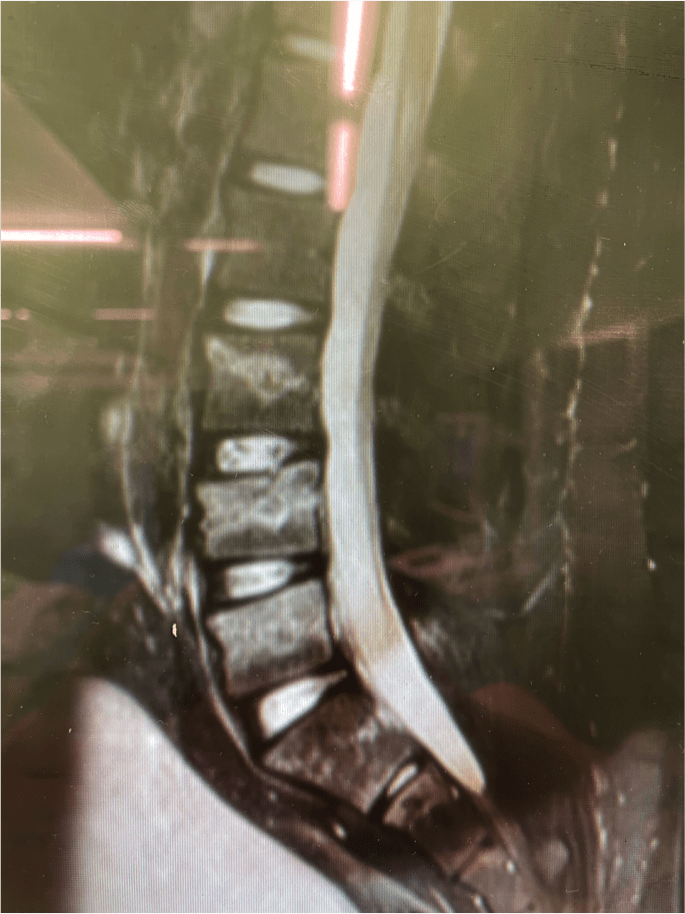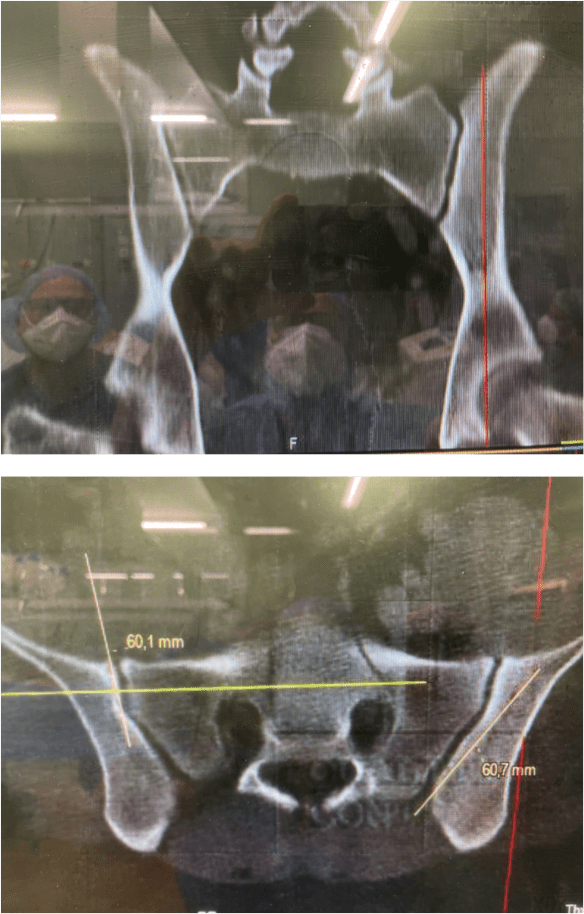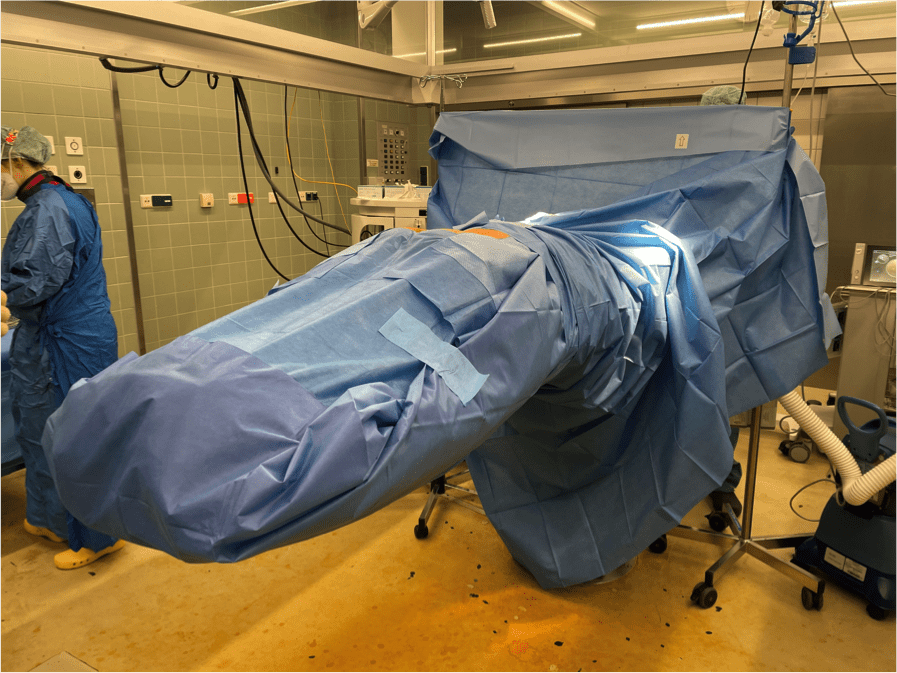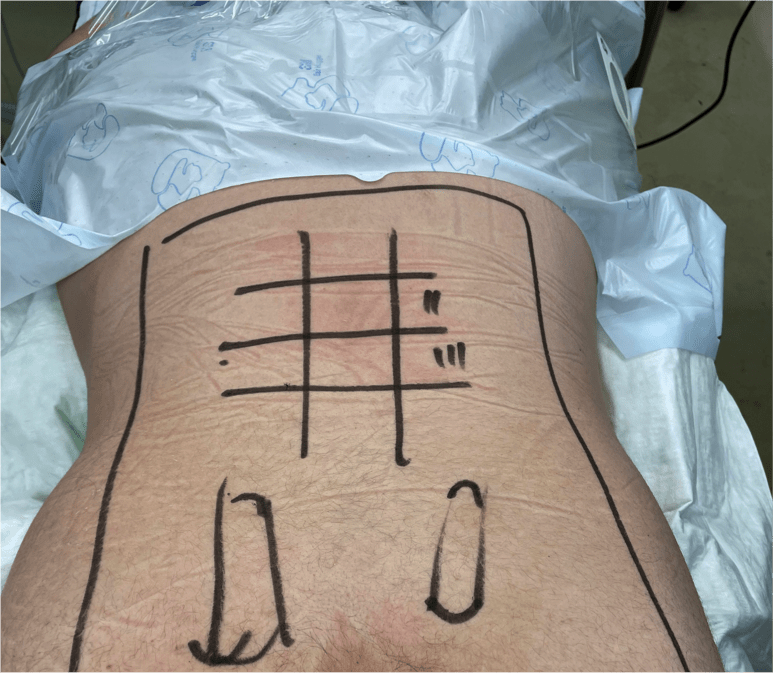 Preparing for the surgery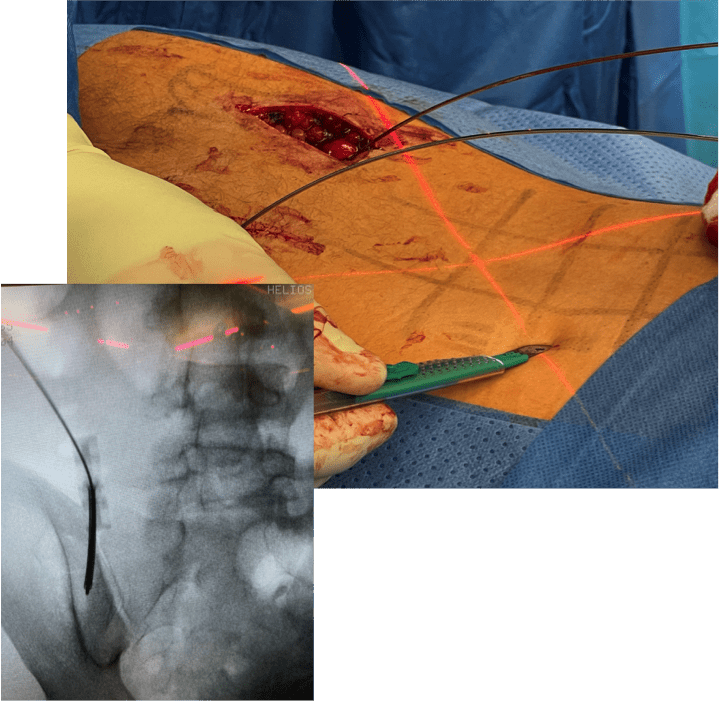 Access and K-wires in ilium placed.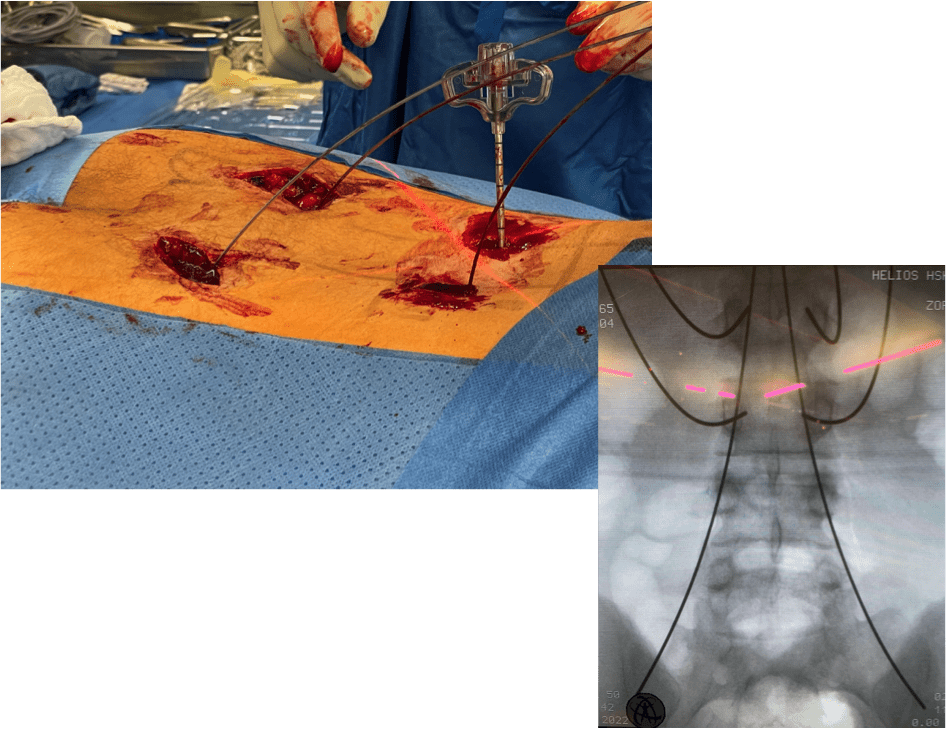 Monitoring the surgical steps with fluoroscopy guidance.



Posterior fixation with Neo Pedicle Screw System™
Totally 6 pedicle screws placed in levels L2, L3 and Ilium.
L2 – 2 x Ø5.0x45 mm

L3 – 2 x Ø6.0x45 mm


Ilium – 2 x Iliac screws; Ø8.0x80 mm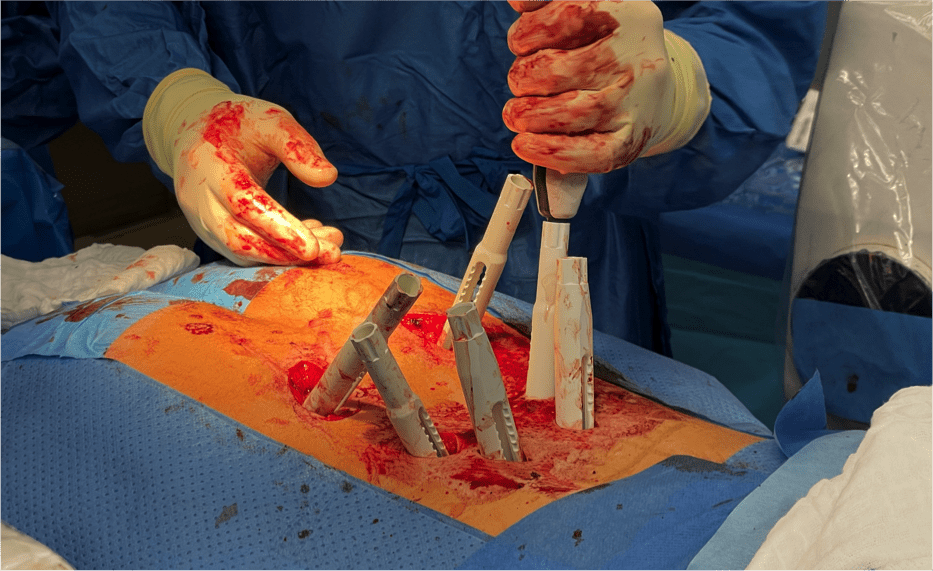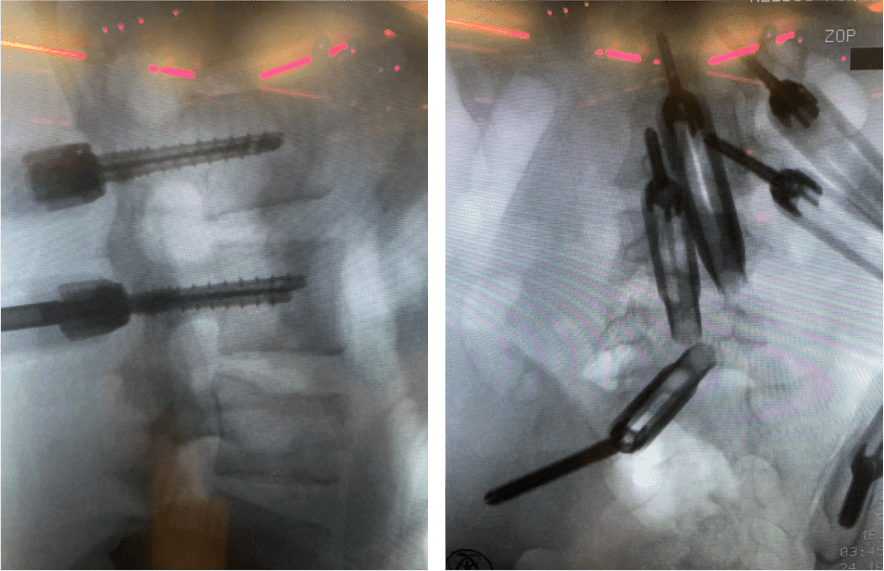 Results from using the Neo ADVISE™ fixation module in both the left side and the right side. The minimum rod length and the screw head positions are shown.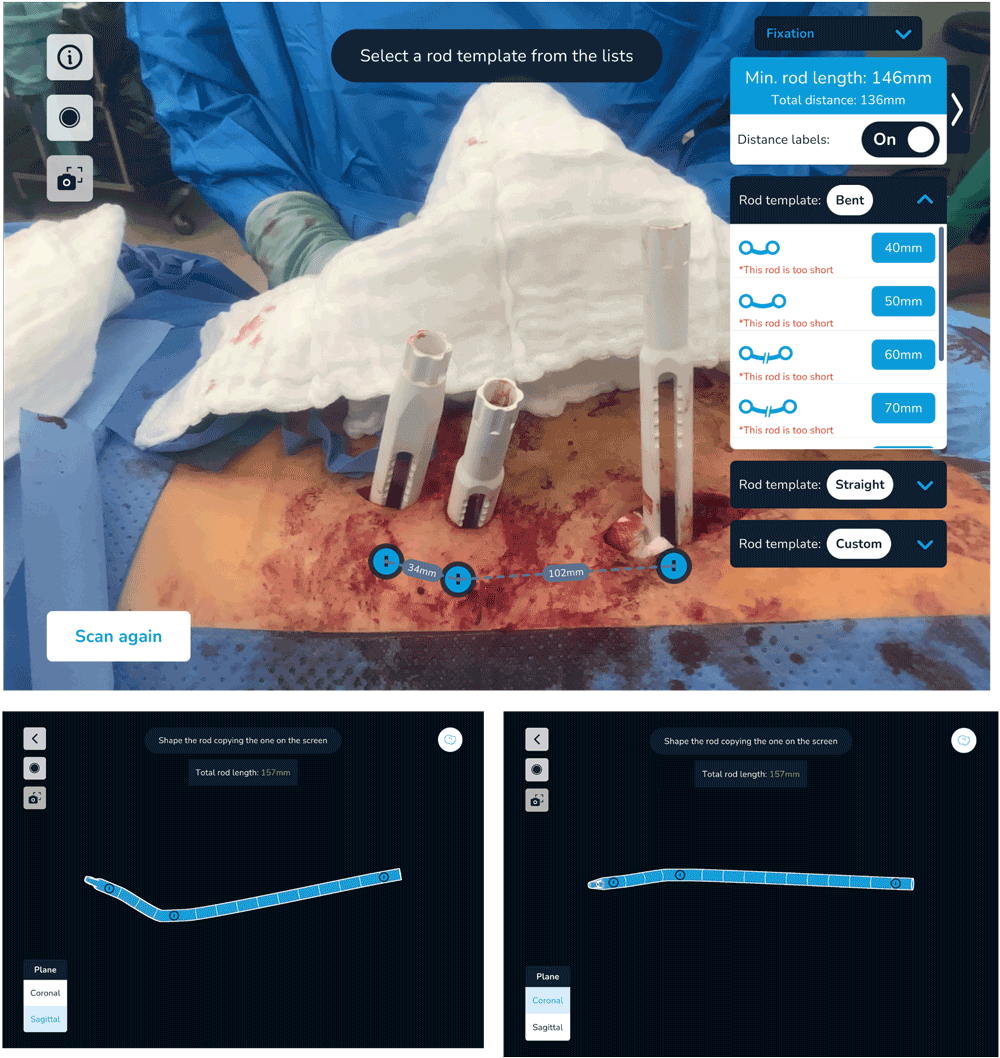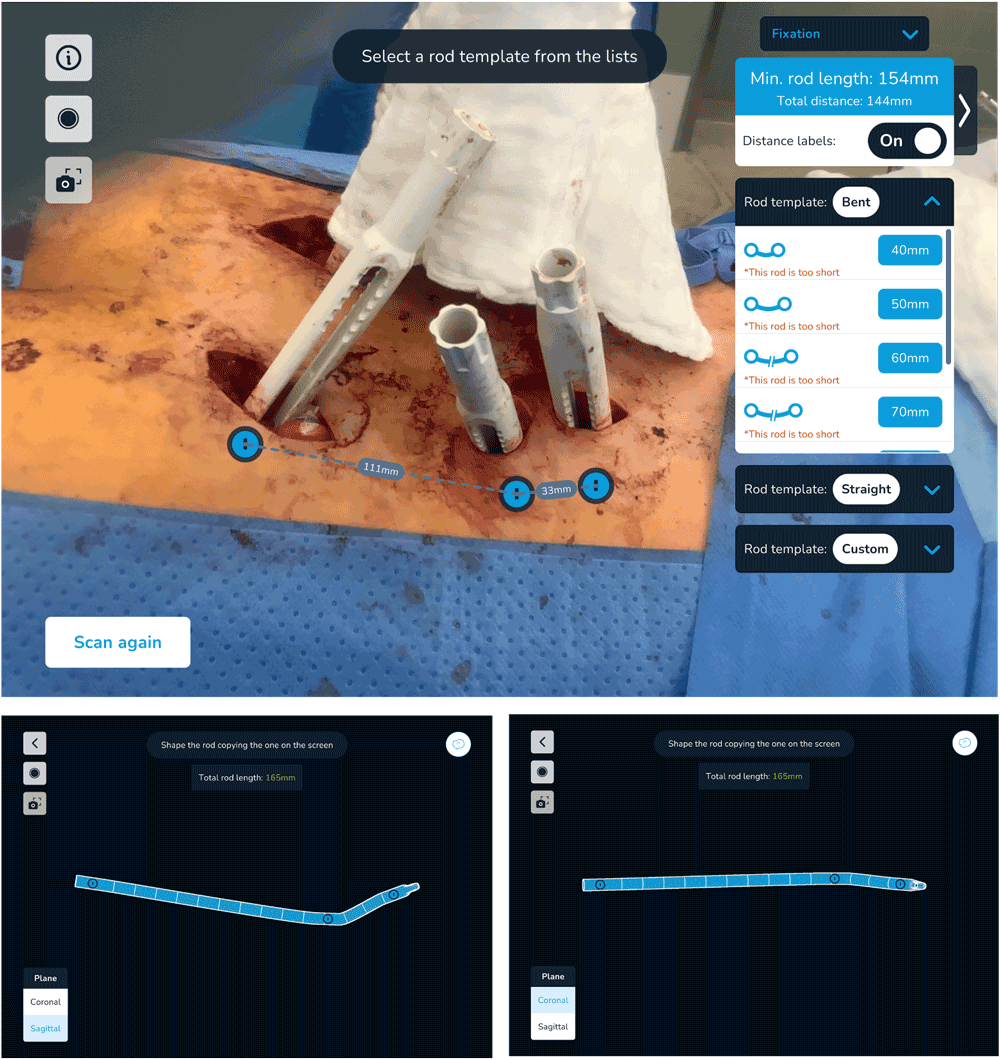 Visualizations of the rods in both the sagittal and the coronal planes in the iPad screen.
Rod selection: 2 x Titanium rods 160mm straight.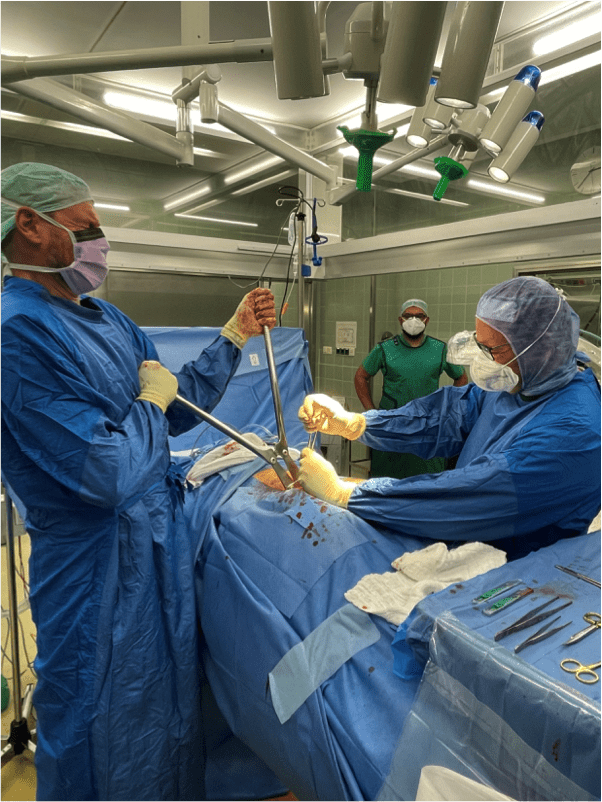 The 160 mm rod was cut, shortened to 150 mm




Post OP radiographs
Intra OP Blood loss: 150 ml
Duration of surgery: 110 min
Patient was discharged from the hospital after 2 days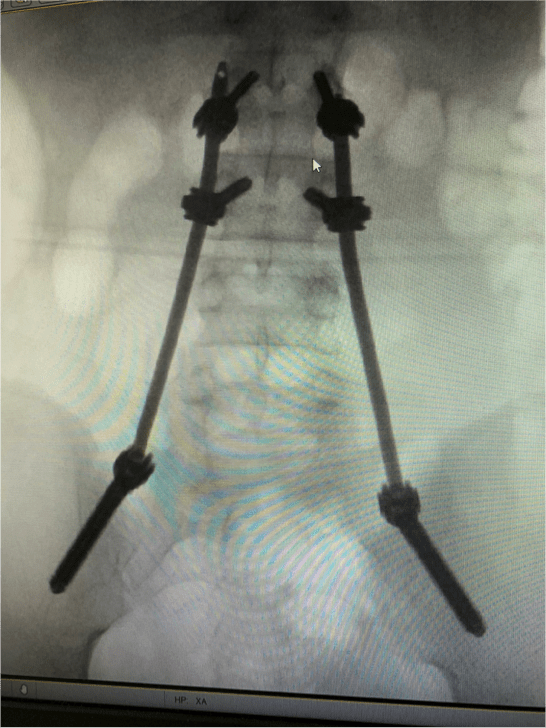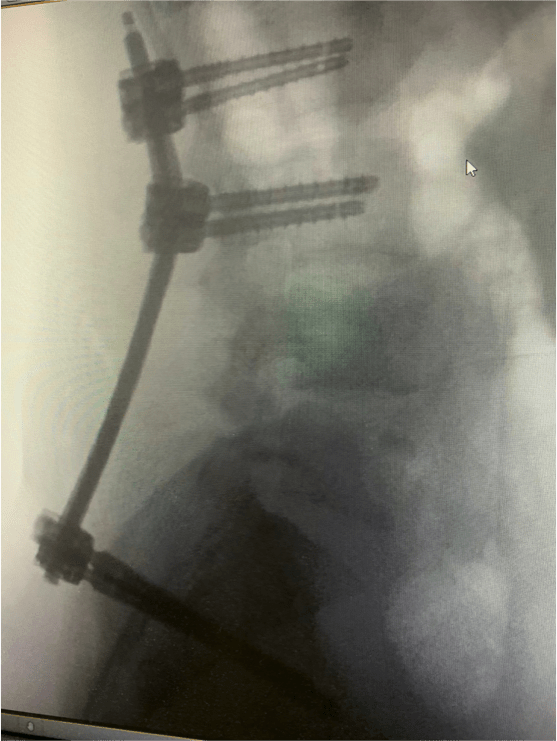 Published with the approval of Dr. Michael Nienhaus & Dr. David Schramm