Neo ADVISE™:
Showing you things you have never seen before
Neo ADVISE™ shows surgeons what they can't see, changing what's possible in spinal surgery. Part of our fully integrated Universal solutions ecosystem, ADVISE™ brings intraoperative, AI-driven augmented reality imaging spinal surgery for the first time, supporting surgeons as they redefine the limits of spine treatment.
ADVISE™ was a key topic of discussion at the 2nd International SENSE Symposium, hosted in Valencia earlier this year. Explore the whole program to learn more.
Controlled Fixation Platform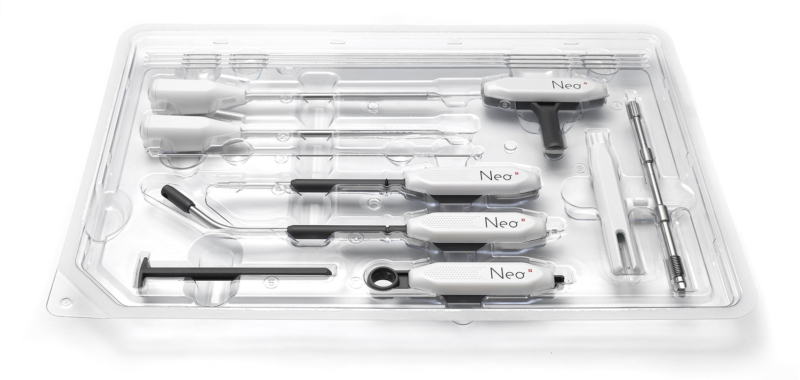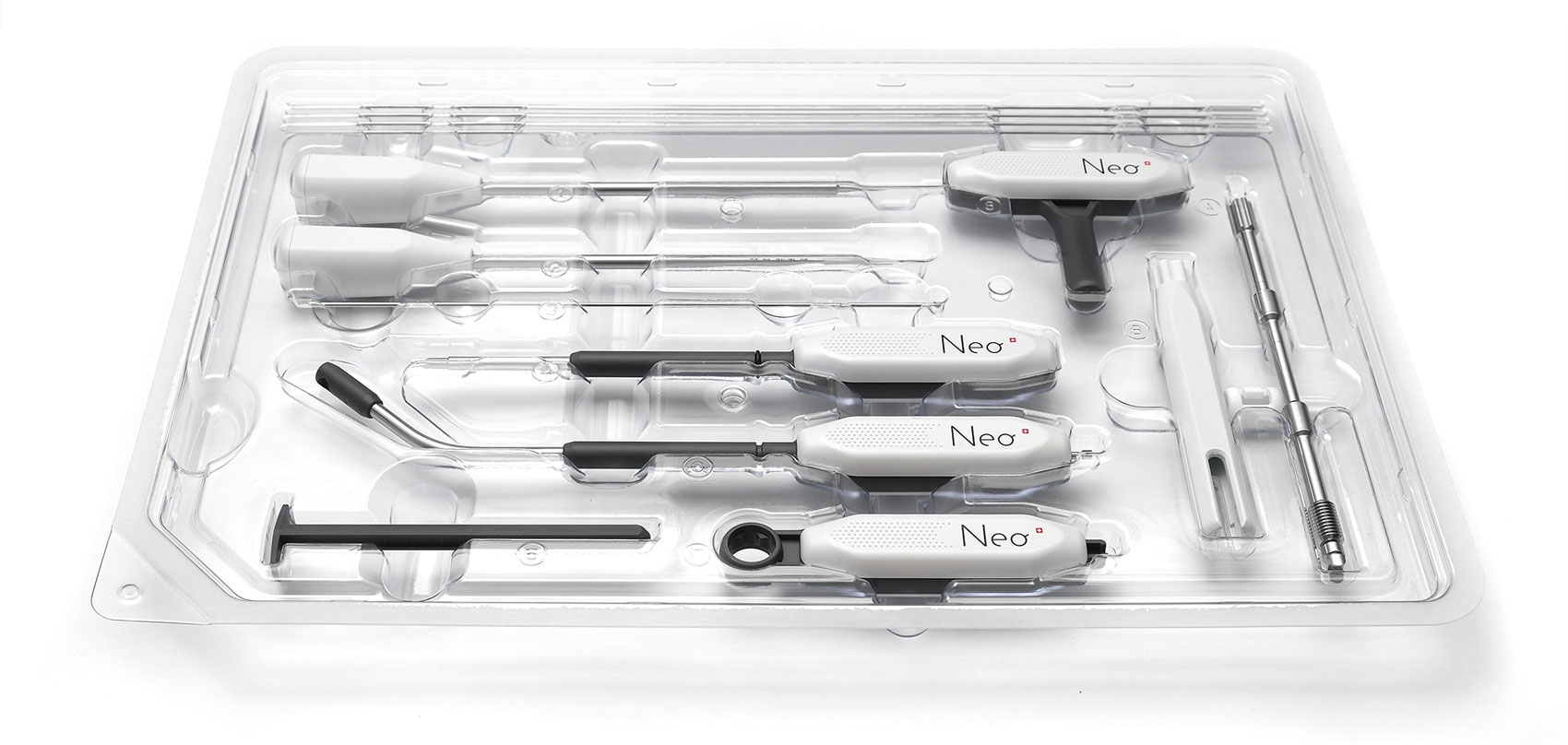 Neo Pedicle Screw System™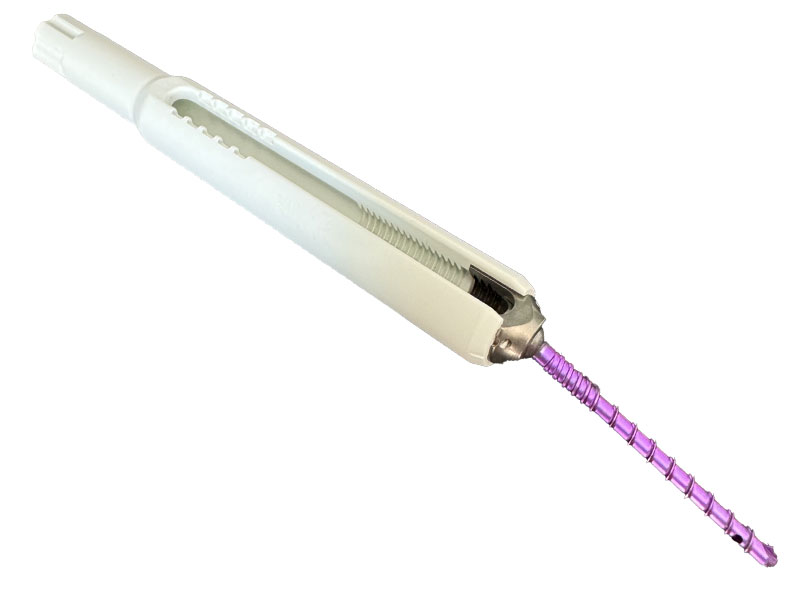 Exclusive Controlled Fixation Capability: Reproducible ability to apply appropriate mechanical forces to achieve an optimal correction and when assembling and locking a pedicle screw construct to reduce implant loosening, hardware failures and support improved outcomes
Perioperatively Integrated Multi-Functional Instruments: 5 multi-functional instruments that replace 3 to 7 current trays which are universal, light weight and sterile with exclusive patented capabilities to enable full functionality for 90%+ of cases with minimal steps and increased efficiency gains
Universal Screw with Touch-Free Implant Protection: Universal, all-features-in-one screw design incorporates 16 possible feature combinations that come sterile packed and pre-mounted with a touch free dilation/protection sleeve enabling safety and flexibility
Neo is built on a unique environmentally friendly platform15 with implants that are zero-touch to decrease risk factors and cost11-12.
Neo Enabling Technologies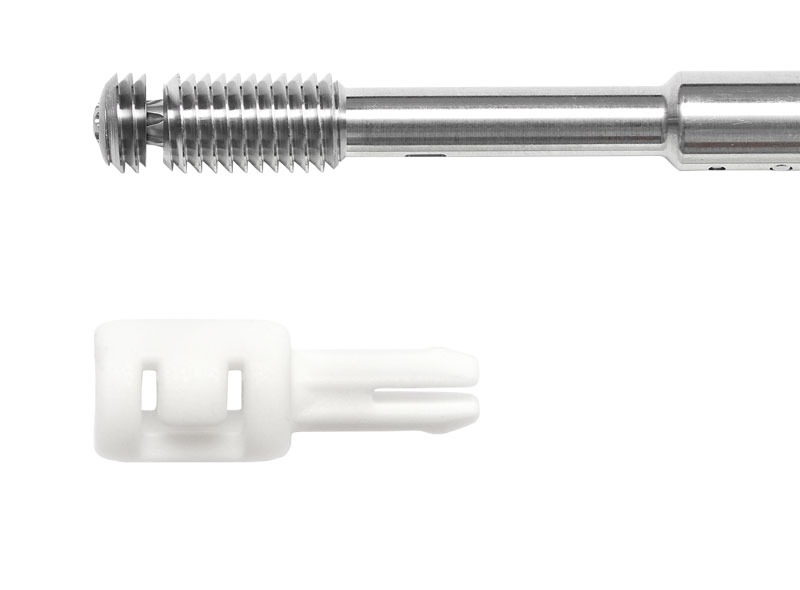 Neo continues developing new proprietary modular Controlled Fixation technologies, respectful of patient unique spinal conditions.
A next generation of force control set-screw/set-screw driver has embedded technology to allow for a fully controlled stress-less fixation and optimal correction.
An optional and powerful torque limiter adaptor designed for a simple, controlled and reproducible alignment and pre-fixation.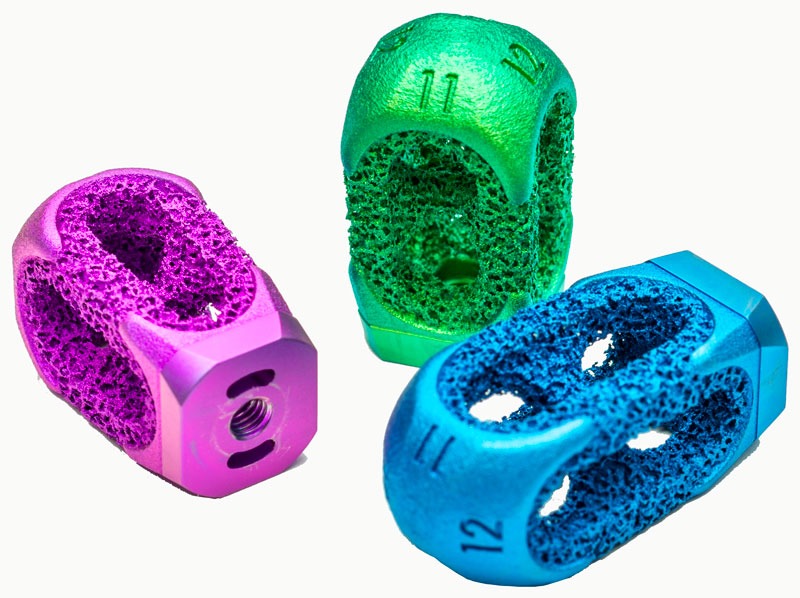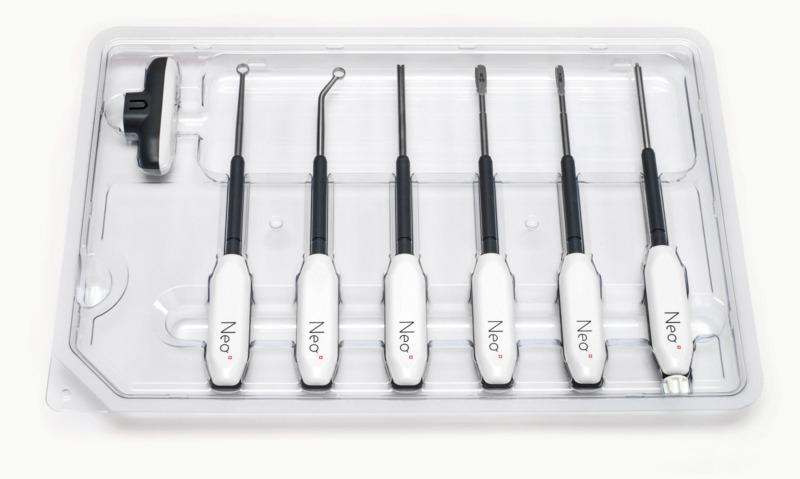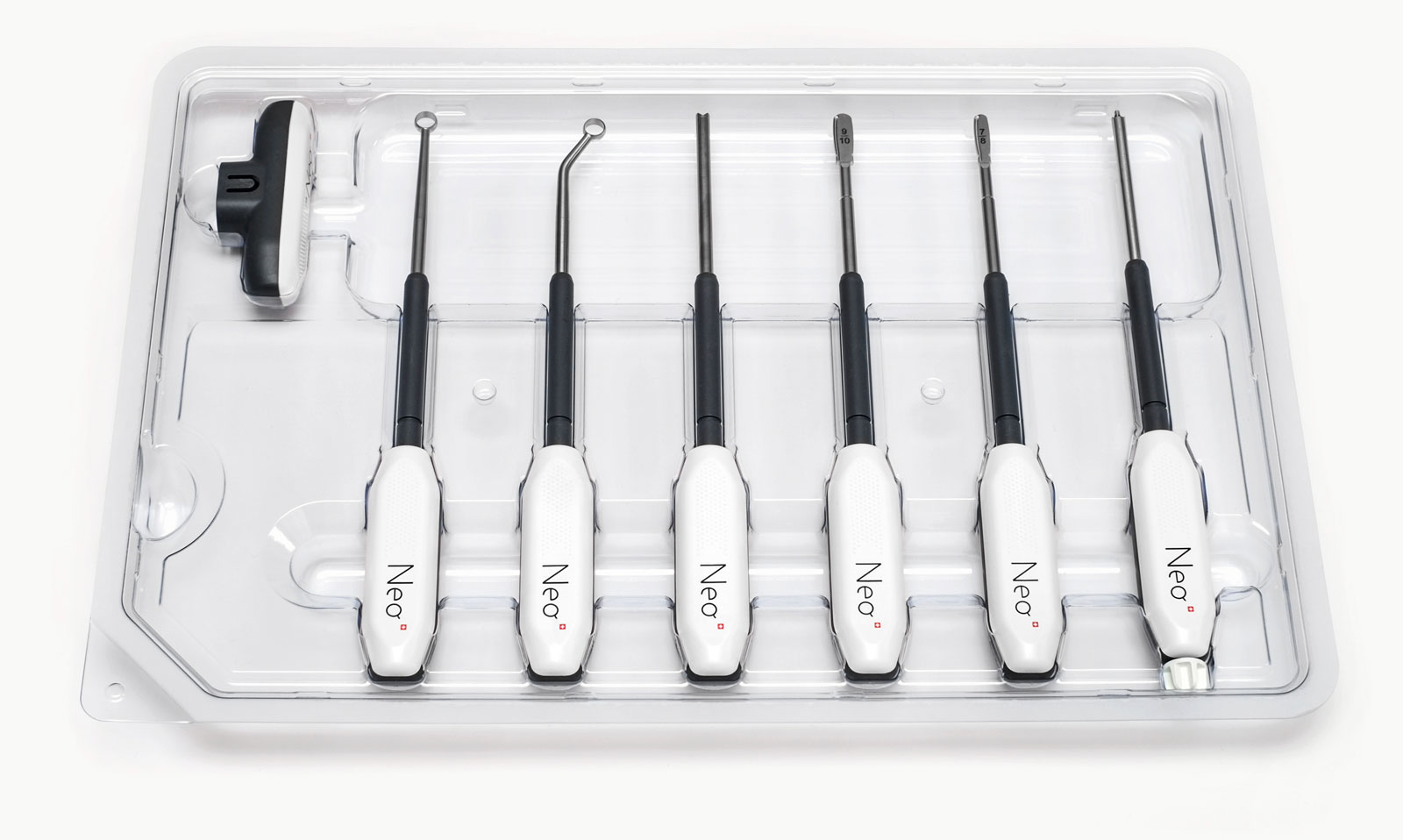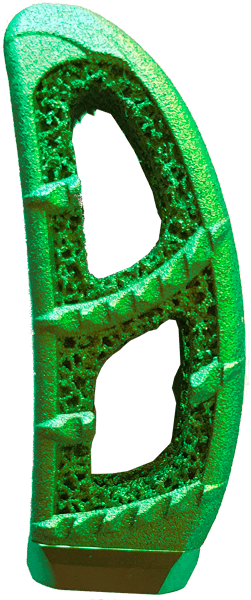 Neo Cage System™ Technology
We integrate a fourth dimension with 3D printing: TIME
Easy Insertion and Reproducible Cage Placement:
Bullet nose cage with rounded edges and 3D printed rotational rails for reproducible anterior cage placement and customizable lordosis application
Enhanced Fusion Support Capability:
Proprietary 3D printing algorithm creates a randomized Macro-, optimized Micro-, pore structure for best in class osteoconductive properties and grip to endplates as established by science. Porosity of 60% in the range of 250–940 μm has shown to support fusion and promote direct mechanical fixation1 providing an ideal structure for osseointegration2-4. Graft windows with maximum surface of contact with endplates optimizes fusion5.
Streamlined Instruments with Touch-Free Cages
6 multi-functional instruments and sterile platform enable minimal steps and efficiency gains with a silicone cage sleeve to prevent touching when filling implant.
Want to know more? Contact us
Our team will respond as soon as possible