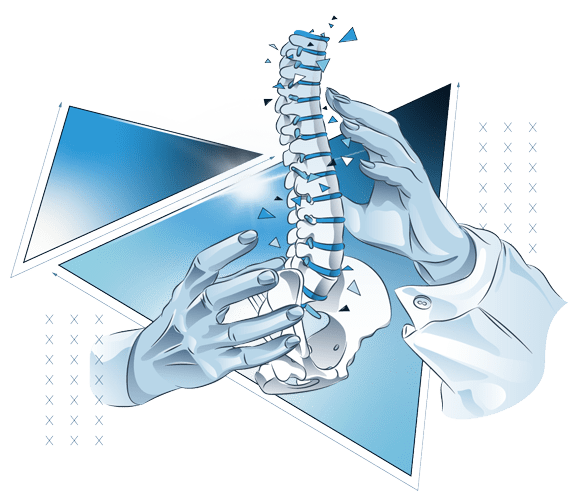 Challenges
Overall hospital costs remain high even with decreasing implant costs in spine that limit margin improvement.
Significant vendor equipment sterilization & increased operational costs from add-on case delays, last minute cancellations, instrument contaminations and infection risks 1-7.
High levels of vendor rep. traffic coming in and out of hospitals or to process and pick up trays which may increase viral transmission potential 8-12.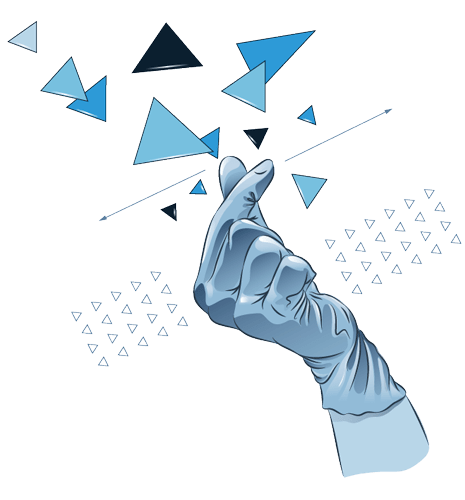 Solutions
Perioperatively integrated spine technology platforms that create operational efficiences for hospitals which significantly reduce the overall cost per procedure 5,13.
Streamlined sterile platform is ready on demand, wipes out contamination risk, minimizes infection risk and eliminates processing costs 5,14,15,16.
Sterile on-demand 'tray-less' platform reduces significantly vendor rep. traffic coming in and out of hospitals to process and pick up trays which may decrease viral transmission possibility.
Controlled Fixation Platform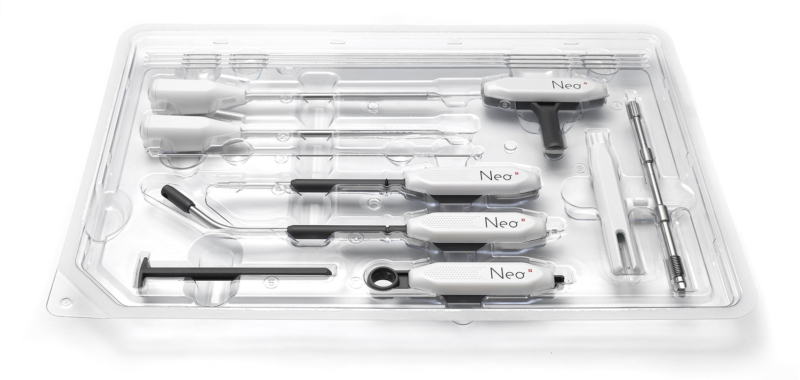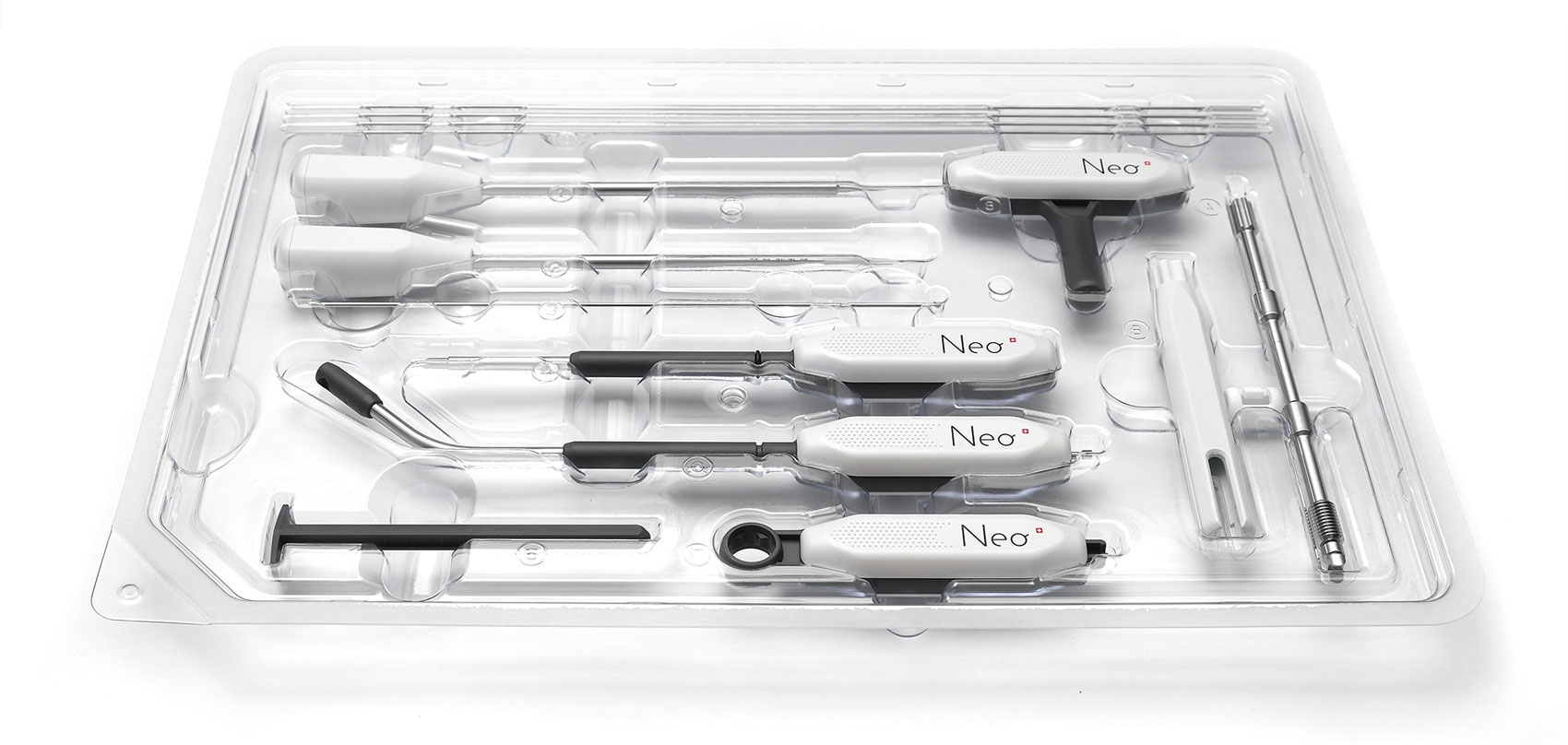 Neo Pedicle Screw System™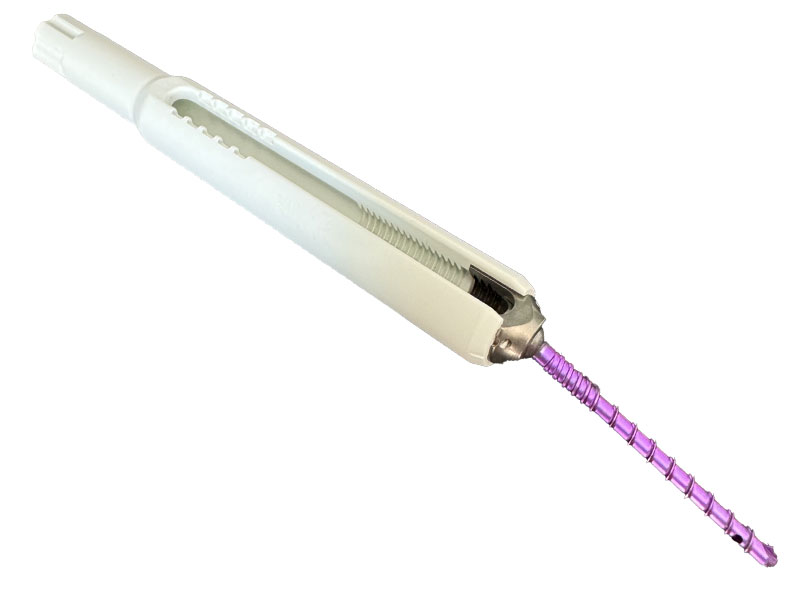 Exclusive Controlled Fixation Capability: Reproducible ability to apply appropriate mechanical forces to achieve an optimal correction and when assembling and locking a pedicle screw construct to reduce implant loosening, hardware failures and support improved outcomes
Perioperatively Integrated Multi-Functional Instruments: 5 multi-functional instruments that replace 3 to 7 current trays which are universal, light weight and sterile with exclusive patented capabilities to enable full functionality for 90%+ of cases with minimal steps and increased efficiency gains
Universal Screw with Touch-Free Implant Protection: Universal, all-features-in-one screw design incorporates 16 possible feature combinations that come sterile packed and pre-mounted with a touch free dilation/protection sleeve enabling safety and flexibility
Neo is built on a unique environmentally friendly platform17 with implants that are zero-touch to decrease risk factors and cost5,13.
Neo Enabling Technologies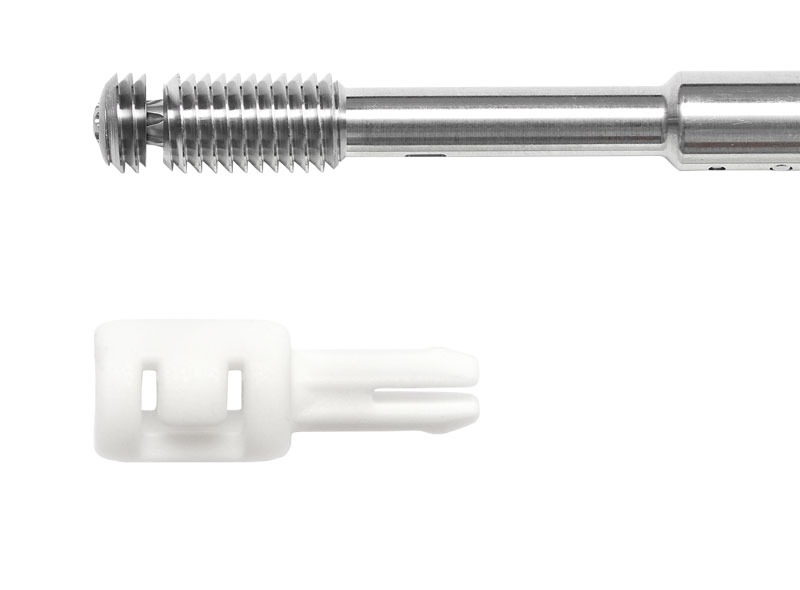 Neo continues developing new proprietary modular Controlled Fixation technologies, respectful of patient unique spinal conditions.
A next generation of force control set-screw/set-screw driver has embedded technology to allow for a fully controlled stress-less fixation and optimal correction.
An optional and powerful torque limiter adaptor designed for a simple, controlled and reproducible alignment and pre-fixation.
Enhanced Fusion Platform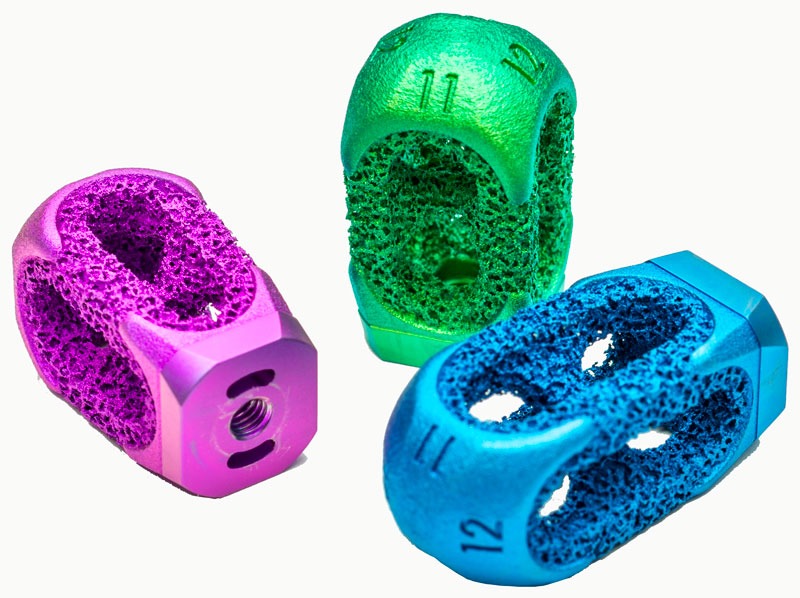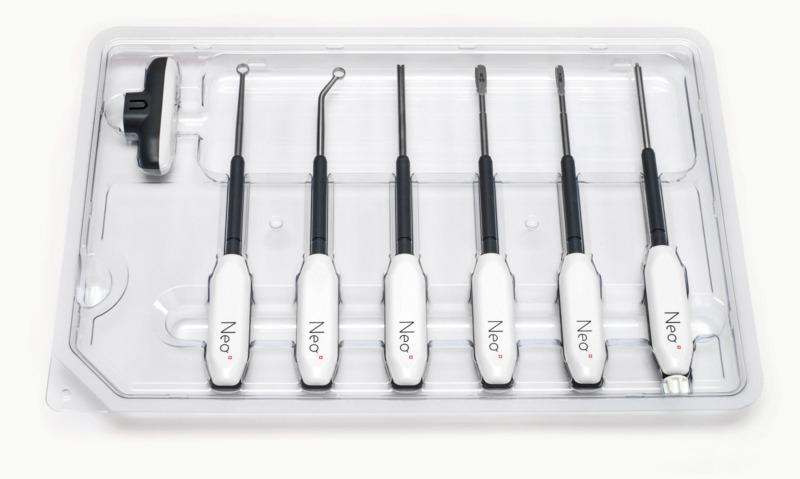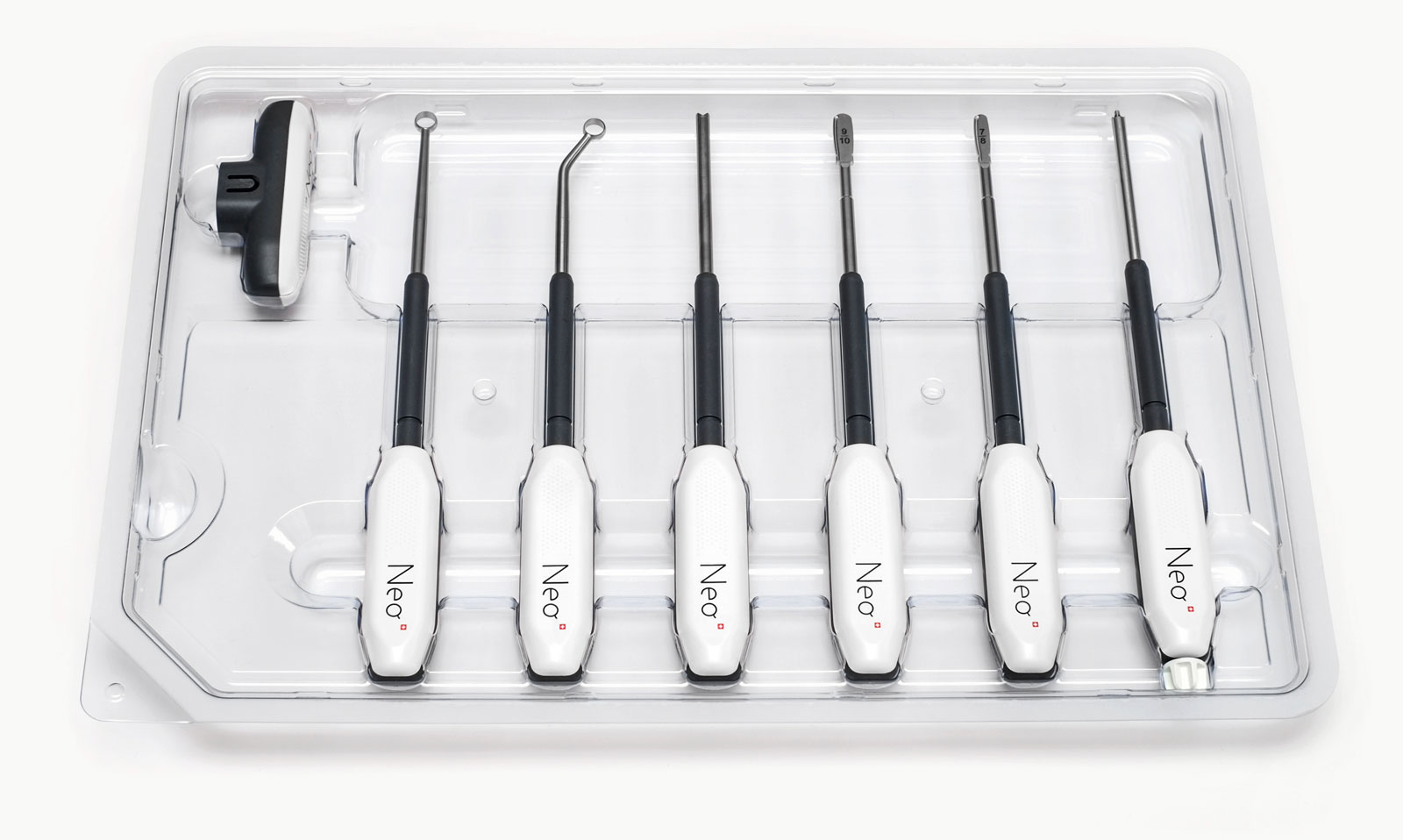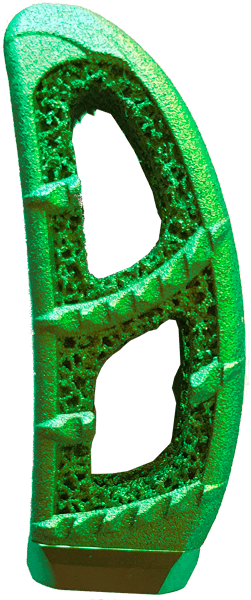 Neo Cage System™ Technology
We integrate a fourth dimension with 3D printing: TIME
Easy Insertion and Reproducible Cage Placement: 
Bullet nose cage with rounded edges and 3D printed rotational rails for reproducible anterior cage placement and customizable lordosis application
Enhanced Fusion Support Capability :
Proprietary 3D printing algorithm creates a randomized Macro-, optimized Micro-, pore structure for best in class osteoconductive properties and grip to endplates as established by science. Porosity of 60% in the range of 250–940 μm has shown to support fusion and promote direct mechanical fixation1 providing an ideal structure for osseointegration2-4. Graft windows with maximum surface of contact with endplates optimizes fusion5.
Streamlined Instruments with Touch-Free Cages
6 multi-functional instruments and sterile platform enable minimal steps and efficiency gains with a silicone cage sleeve to prevent touching when filling implant.
Want to know more? Contact us
Our team will respond as soon as possible